(the old screw system vs the new screw system)
Learn the difference between the old and new screw systems for the Cartier "Love" bracelet.
The Cartier Love collection is one of the most desired collections since it's inception in 1969 by Aldo Cipullo. The simple design with exposed screw motif had an immediate worldwide appeal.  It was further unique as the bracelet could only be opened and closed by using a special Cartier screwdriver. Losing a screw was not a laughing matter as they are made of gold and can only be replaced by Cartier.
In 2011 Cartier released a new version of the screw system to minimize the potential of screw loss. Instead of the screws coming completely out when the bracelet was opened or closed, they now remain attached to the bracelet. This single feature is also the easiest way of determining the approximate age of the famous bracelets. Is it ONS (original screw system) or NSS (new screw system)?
By my count there are 47 different versions of the LOVE bracelet. Yellow gold, white gold, rose gold, pink gold, pave, ceramic, small version, open version, belt closure, all diamonds, six diamonds, four diamonds, and precious gems.  Then there's the LOVE rings, wedding bands, earrings, necklaces, and cufflinks. In all, there are hundreds of way to show your 'love'.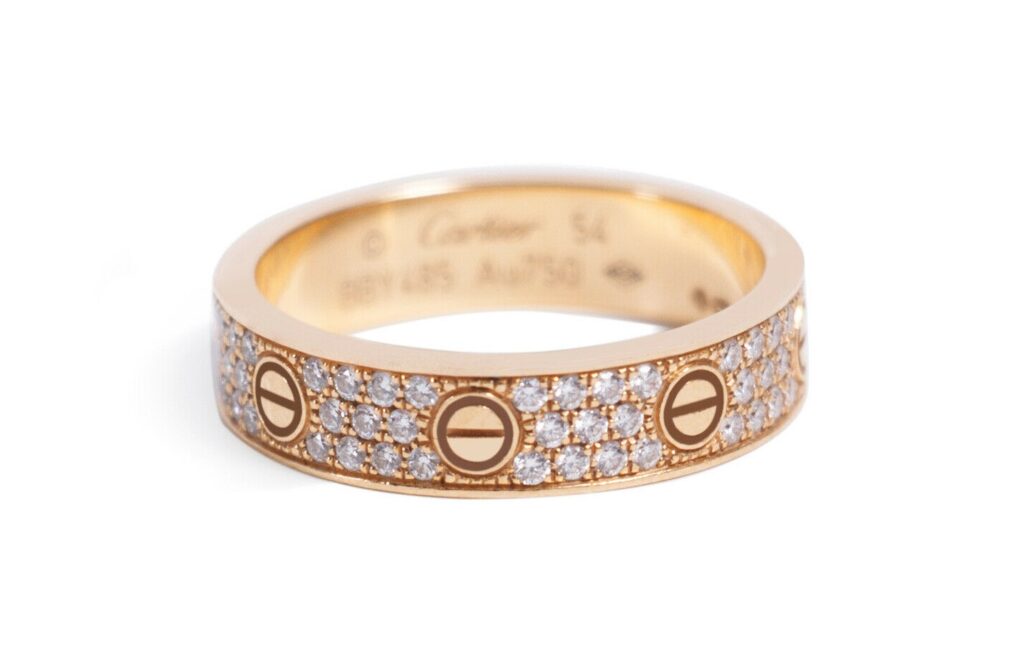 This pave Cartier LOVE band is offered for resale at $4550.00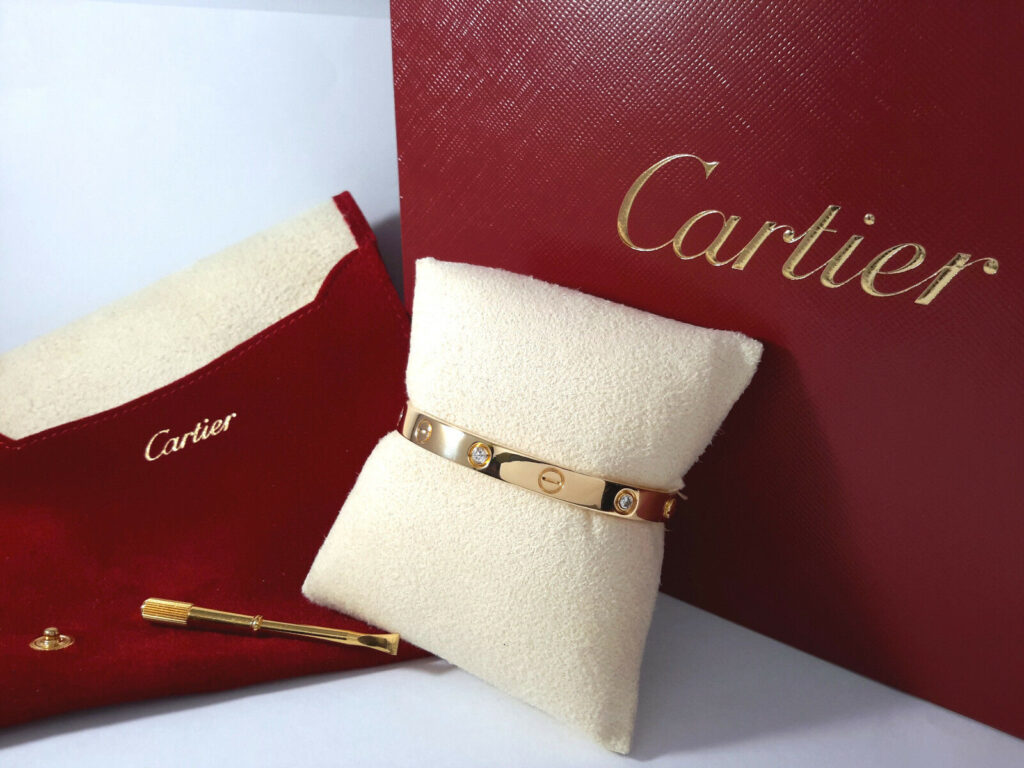 This six diamond, 18 carat yellow gold LOVE bracelet is offered for resale at $9500.00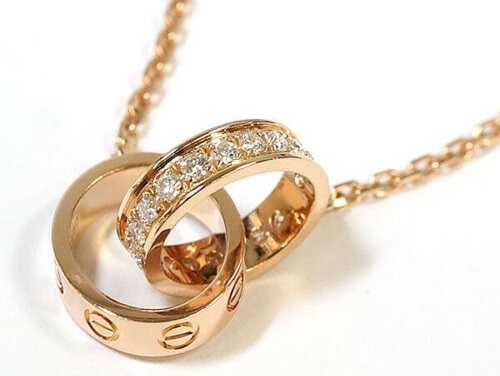 18 carat yellow gold Cartier Baby LOVE necklace is offered for resale at $4500.00
If you are in the market for a Cartier LOVE bracelet, contact us for assistance. We may have a seller ready to sell. On the flip side, if you are wanting to sell a Cartier LOVE bracelet, or any type of luxury brand jewelry item, contact us as we likely have buyers standing by. 
Other items our buyers are always wanting to buy are fine art,  loose diamonds and gems, designer furnishings, and vehicles.