Stock 1967 Ford Mustang with just 2,182 miles.
Hard to believe but it's true, a 1967 mustang in stunning and orgional condition is for sale for just $34,000.00 and its a convertible! 
It's located in North Carolina and many believe the asking price is quite reasonable. It's just so rare to find this year car, or any car, in this condition, with such low miles.
Over the first few years of production of this style Mustang most of the design elements are the same, but each year there were a few subtle upgrades, and 1967 is when the cars profile looked a little more 'muscular'.
This is not only a highly desired convertible, it is also a factory GTA Fastback.  Additionally, there is no other Mustang GTA  produced with the same colors or options as this car. It's also a bonus that this ride has the classic "Candy Apple Red" exterior paint.
The only things that are not actually original on the car are the paint job and the convertible top. Other than that, this GTA is largely in original condition. Convertible tops will eventually rot over time so having a new convertible top would surely be accepted by just about anyone, over having the original in sub-par condition.
We're told the exterior of this '67 Mustang is clean and straight, with no obvious damage or questionable repairs. All of the sheet metal appears to be original as well, with no evidence of bodywork.  
The interior is also Red although this can be a speed bump for some retail car buyers. The cockpit however is all original, as is the plaid plastic lining in the trunk. All are reported to be in very good condition.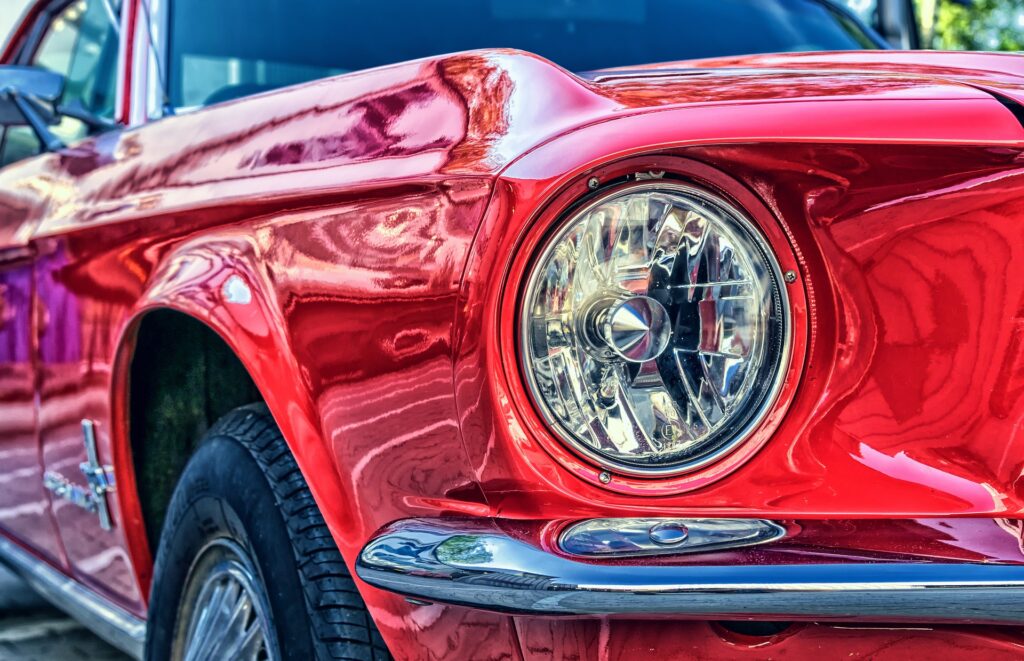 Or course under the hood is Ford's high-performance 289 cubic-inch V8 engine and 3-speed automatic transmission. It's such an easy car to drive. Spacious, yet not to bulky, great visibility out the back in in front, it's just the right size. 
All collectors agree that this  Mustang GTA is a valuable collector's item. 
As we have 30 years experience selling Mustangs, T-birds, Mercedes, Rolls Royces, Teslas, and more, contact us if you have any vehicles you wish to sell. We will handle the transaction from soup to nuts. You will avoid buyers and looky-loos coming to your home, all the financial tasks surrounding the transaction, vehicle transfer documentation, and more.
We do more than traditional estate sales.